---
25 Ways To Travel Like A Vip At Dubai Airport Including Fast Track, Meet & Greet
---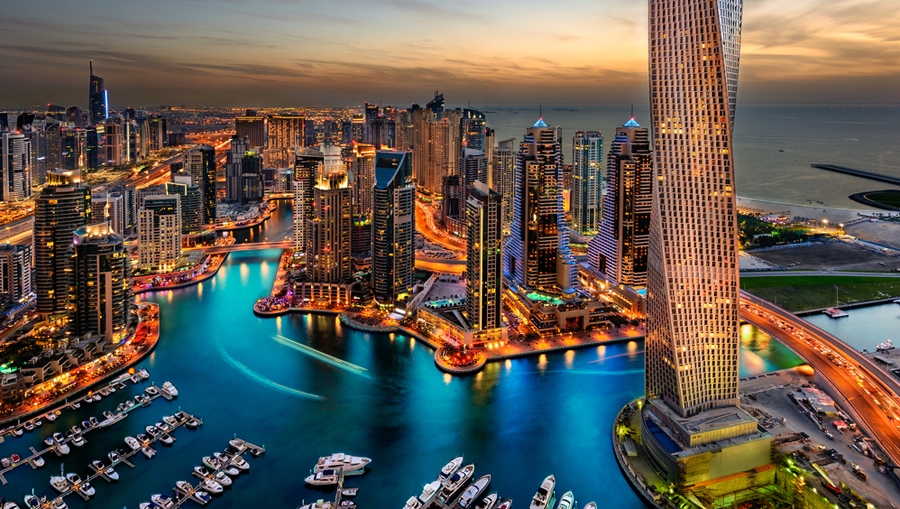 ---
Dubai International Airport is a cosmopolitan airport and one of the busiest airports in the world that is an important transit hub too. Long lines at check in, security, immigration, and customs are inevitable at the airport and painfully annoying. It is a massive airport that is unnerving for first timers passing through Dubai. It is a nightmare for business travelers trying to avoid crowds and lengthy lines.
In 2016, Dubai served a whopping 83.6 million passengers. If you are passing through the airport you need all the help to swiftly navigate in and out of the airport without popping a nerve.
UAE is home to other two busy airports that is seeing a significant growth every year. These airports are taking on the heavy traffic coming into UAE successfully.
Abu Dhabi International Airport served more than 24 million passengers in 2016.
Sharjah International Airport hosted approximately more than 11 million passengers in 2016.
Airlines Operating Dubai International Airport
| | | |
| --- | --- | --- |
| Air Blue | Aeroflot Russian Int.Airl. | Air China |
| Cathay Pacific Airways Ltd. | Safi Airways | Indigo |
| Jet Airways | KLM-Royal Dutch Airlines | Air India |
| British Airways | Royal Brunei Airlines | China Southern Airlines |
| Delta Air Lines | Kenya Airways | Libyan Airlines |
| Mahan Air | Malaysia Airlines | Air Algerie |
| Air France | Azerbaijan Airlines | Biman Bangladesh Airlines |
| China Eastern Airlines | Egypt Air | Ethiopian Airlines |
| Finn Air | Gulf Air | Iran Air |
| Jazeera Airways | Korean Airlines | Kuwait Airways |
| Lufthansa | Middle East Airlines | Norwegian Air Shuttle |
| Oman Air | Pakistan International Airlines | Royal Jordanian |
| Saudi Arabian Airlines | Shaheen Air International | Siberia Airlines |
| Singapore Airlines | Spice Jet | Srilankan Airlines |
| Swiss International Air Lines | Syrian Arab Airlines | TAAG - Linhas Aereas de Angola Airlines |
| Tarom | Thai Airways Int. Ltd. | Tunis Air |
| Turkish Airlines | Ukraine International Airlines | United Airlines |
| Ural Airlines | Uzbekistan Airways | Virgin Atlantic Airways |
| Yemenia -Yemen Airways | FlyNas | Air Astana |
| Philippine Airlines | CEBU Pacific Air | Air Canada |
| Sichuan Airlines | Equatorial Congo Airlines SA | Eritrean Airlines |
| Ariana Afghan Airlines | Iran Asseman Airlines | Iraqi Airways |
| Pegasus Airlines | Air India Express | Caspian Airlines |
| Daallo Airlines | Flydubai | Kish Air |
| Qeshm Air | Rwand Air Express | Taban Airlines |
| Turkmenistan Airlines | United Airways Bangladesh | Naft Airlines - Safiran Airlines |
| Kam Air | Transavia Airlines | Travel Servis Airline |
| Taimyr Airlines Russian Federation | Jubba Airways | Somon Air - Tajikistan |
| Rotana Jet | Qantas Airways Limited | Emirates |
| TUI Airlines Nederland | Wizzair | |
Multiples airport procedures and heavy passenger traffic is a concoction for a harrowing airport experience. However, Dubai International Airport is designed to serve and offer you a remarkable service. They have 30 airport services that are business traveler friendly and provide comfort to elderly, mom traveling with children, first time fliers and regular passengers.
1) Fast Track
The magnitude of the Dubai airport is unbelievable and it is designed to serve millions of people. The only way to maneuver and avoid long lines is with fast track. Passing through airport procedures can take you an hour or more, but with fast track, you are through in minutes. Book fast track for a time saving passage through the airport.
2) Concierge Service
Travel like a VIP with this concierge service. The agent will meet and greet the passenger and personal and swiftly escort them through the airport processes. This premium service ensures a comfortable and stress free journey through the airport. Get it now.
3) Elderly Assistance
This service covers wheelchair assistance, concierge service, escort for first time fliers, and any medical care. The agent provides the uttermost care and glad to assist you with your requests. The meet and assist service is the best way to get around the airport conveniently and relaxed.
4) Sleep-N-Fly Lounge
We have all tried it and it is painful. It is impossible to sleep upright in the uncomfortable airport seating. So, Dubai airport offers quaint sleeping arrangements:
20 state-of-the-art 'igloo'-style sleep pods
7 premium double cabins with pull-out kids' bed
If you have to complete urgent work, the igloo serves as a mini office too. Check the details of the cabins and igloo at Sleep-N-Fly.
5) SnoozeCubes
If you have to spend the night in Dubai and do not have a visa, check in to the mini hotel in the terminal. The SnoozeCubes are soundproof cubicles that offer the basic hotel amenities such as a comfortable bed, TV, storage and Wi-Fi.
6) Swimming Pool
Beat the heat in the hotel's swimming pool or relax in the jacuzzi, sauna or steam room, or pass your time with billiards.
7) Al Majlis
The Dubai Airport offers a variety VIP services, one such ultra-luxurious lounge is Al Majlis. The prestigious passengers can expect privacy and relaxation. The facility fast tracks through check-in, immigration, clearing travel documentation, and baggage clearance, while you unwind at the lounge.
8) Dubai Airport Lounges
It's established that Dubai has the busiest airport and to accommodate and serve the surge of passengers, there are 12 luxurious lounges. Some cater to passengers of certain airlines, while others are available for First and Business class passengers. Here how to book a lounge.
9) Spa Facilities
When at transit, relax and freshen up at the Dubai airport beauty and wellness facilities. Indulge in spa services such as massages, reflexology, manicures, pedicures, facials and waxing.
10) Car Rental
The Dubai Airport has seven car rental providers that provide top quality, reliable, value for money or luxurious cars.
11) Dining
The beauty of Dubai airport is that it hosts people of different nationalities, which is visible in the dining options. You can opt for Italian, Mexican, American, Indian, and Middle Eastern, to name a few. Besides the fast food chains, are gourmet restaurants like Wafi, which serves authentic Lebanese cuisine or Caviar House. There are a variety of oriental restaurants that cook up heart-warming food, they include Yo! Sushi, The Noodle House, and Cho Gao.
12) Baggage Storage
Luggage is figuratively a baggage when you want to enjoy the Dubai Airport facilities. Instead of lugging it around, lock it up. The baggage storage facilities are available at Terminal 1 and 3.
13) Play Area
How do you entertain children a boring airport? Dubai Airport's Kids Zone is filled with activities that will keep them entertained for hours. Located between Gate B7 and B8, the play area is loaded with interactive games and climbing frames, built for fun and tucker out kids.
14) Baby Care Rooms
It is not easy traveling with an infant or toddler, however there are special dedicated baby care rooms to attend to the needs of your child in complete privacy. These are dotted across the airport; you ask the 'May I Help You' staff to point you in the right direction or the Information Zones can assist you.
15) Complementary Shower Facility
At the Dubai International Airport, freshen up at one of the complementary shower facilities. At departure, they are located at Terminal 1 (between gates C18 and C22) and Terminal 3 (between gates B13 and B19 and between gates A1 and A24).
At the Al Maktoum International, these complementary showers are located between gates 1 and 6. Also, on the mezzanine level, close to the marhaba lounge.
16) Free Wi-Fi
When you are the airport, Wi-Fi service is important to stay connected. When passing through the Dubai airport select "DXB Free WiFi" or "DWC Free WiFi", then open your browser, and click on Get Online Now.
The Dubai airport's major upgrade allows you to enjoy unlimited, high-speed Wi-Fi for free.
17) Special Assistance For Special Needs
The Dubai Airport is mobility-friendly and accommodating to the passenger's special requests. Contact us for special assistance, leave the hassle of air travel on us, and enjoy you journey.
18) Medical or Special Emergency Assistance
Traveling is hectic and can be hard on some passengers. In case of medical emergency or any other, the Dubai airport is well-equipped with a medical facilities and response team. The 'May I Help Staff' will usher you to the medical facility or call for help. The airport also houses a 24x7 pharmacy. The hotline number for emergencies at Dubai airport is +971 (0)4 504 5000.
19) Prayer Rooms
The airport is dotted with Muslim prayer and ablution rooms. You can find it in the car parking areas. Look for the signs or enquire with a 'May I Help Staff'.
20) Currency Exchange
The Dubai airport has interesting currency exchange facilities. As it is a transit hub, you can reserve today's exchange rate and collect it when you pass through the airport. It has a number of exchange bureaus at all terminals, so pick up your currency before heading to your destination.
21) Shopping
Indulge is some retail therapy at the Dubai airport that has exclusive rates that are far less than other countries. Enjoy the fashion, electronics, confectionaries, fragrance, cosmetics, watches, jewelry, liquor and tobacco outlets. The Duty Free is a great place to pick up gifts and souvenirs.
22) Health Club
Gained weight on your trip? Looking to burn? Head to Dubai International Hotel. Get some cardio in the swimming pool or engage your muscles at the G-Force Health Club. Post-workout relax the muscles in the Jacuzzi, sauna, or the steam room.
23) Inter-Terminal Shuttle
The Dubai airport is massive and getting around on foot is like a long walk. However, you can avail of the 24 hours shuttle bus service or Dubai Metro to travel between Terminals 1 and 3. Also, passengers with connecting flights are automatically transferred.
24) Ask The Robot For Transit Visa
If you are running helter skelter for a transit visa, catch hold of the robot. It speaks several languages and has a multimedia communication programing. It can answer questions on immigration, transit permits, or renewing visa. The robot can walk with transit travelers between different terminals.
25) Airport Transportation
Taxis are available 24x7 from the airport. The taxis with pink trim have female drivers. The airport is connected with the metro's two lines and ply every 10 minutes. You also have the option of taking the bus. All you need is a NOL card, which can be bought at the airport.
The Dubai Airport understands a business traveler and they have developed comfort services that makes you feel like a VIP. MUrgency Airport Assistance will set you up for an ultimate experience. Connect with us, your one-stop service provider for these and many more facilities.
Dubai airport comprehends travelers—their anxiety, stress, long lines, and language limitations, which is at the top of list for most fliers. These 25 Dubai airport services suit the needs of the elderly, kids, parents, unaccompanied minor, business executives, VIP passengers, first-timer, and non-English speakers.
Liked the article? We would love to know your comments/feedback. Drop in a message, in the comments box below or feel free to get in touch with us at MUAirportAssist@MUrgency.com.
---
---