---
Why You Need A Travel Agent In 2018
---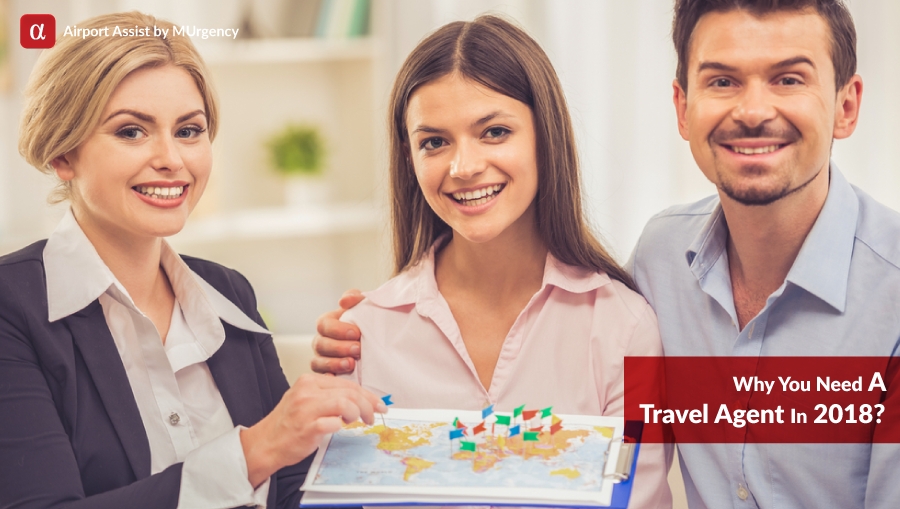 ---
There are a number of online travel websites that offer a consolidated list of airline tickets—low to high. You are in the driver's seat when it comes to selecting the flight, seat, and food. So, do you still need a travel agent in 2018? What use are they when you have online services? They are around for a good reason.
Travel agents live and breathe on travel itineraries. They are the source of knowledge when it comes to planning an itinerary from A to Z.
They also can offer cheaper tickets. This is where it gets interesting. Travel agents can negotiate with the airline to lower cost if it is bulk order. For example a corporate team. Some travel agents buy a bulk of tickets at a lower price than that advertised on the airline's website.
When traveling to a remote country or island, an international commercial may land at the nearest international or major airport. You would have to book another local flight to get to your destination. This is where the travel agents have an edge. They can create an itinerary to book different flights on one reservation code. It is a package deal that we look for at the end of the day.
The travel industry is vast and the clients counts on the travel agent for information and best deals. "You've got to know what are the hottest, latest, hippest, trendiest hotels in the major cities and who's got the best-chef restaurants. You have to know and speak with experience to these people, because they really want the very best that's out there, and they want to know that you know what their choices are," explains Jill Romano, owner of Dimensions in Travel Inc. This is the reason why travel agents are the best choice to plan your itinerary.
Booking through a travel agent makes life less stressful, save time and money. The travel understands your requirements and budget, and prepares an itinerary around it. Plus, they are offered discounts through promotions, so this helps you cut cost. So, you get the best deals for the best price.
Travel agents are your shield against frauds ranging from hotels, airline tickets, cruises, insurance, and other services for your journey. You are insured for medical emergencies and trip cancellations.
Travel agents are not obsolete and they are going to be there to serve you. They are your Pinterest, Expedia, and AirBnB rolled one.
Liked the article? We would love to know your comments/feedback. Drop in a message in the comments box below or feel free to get in touch with us at MUAirportAssist@MUrgency.com.
---
---