---
Make Your Air Travel Extra Special This Valentine's Day
---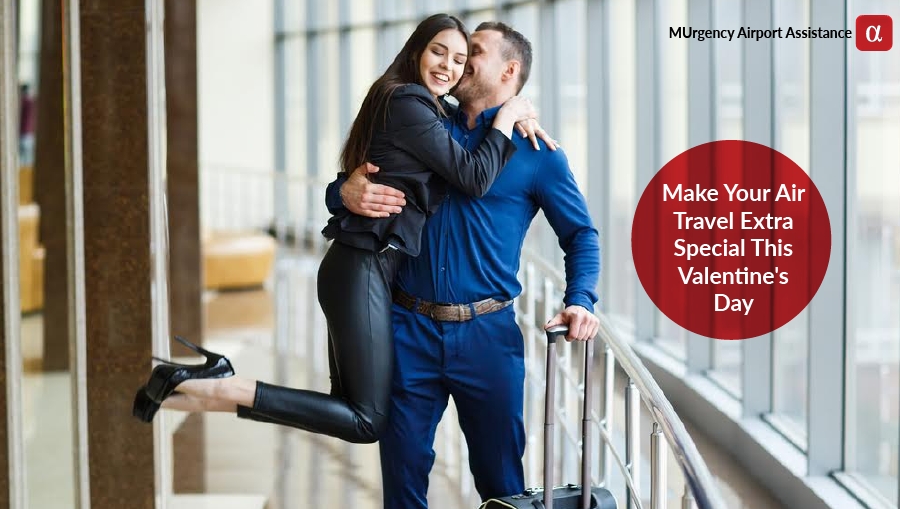 ---
Air travel is one of the most used modes of transport on Valentine's Day. This means, its peak season for the airlines and hassle at the airport. This just kills the feeling of romance, which is replaced with anxiety. The best way to travel for Valentine's Day is with a little help from airport assistance.



MUrgency Airport Assistance is one company that offers a wide range of services and is present at 626 domestic and international airports anywhere in the world. Airport assistance includes a host of services such as limousine service, fast track, lounge access, custom clearance, meet & greet, cart transport, porter, personal escort, safety assistant, etc.



These are the two reasons you need to this service for Valentine's Day:



Discount: Air travel can be burn a hole in your wallet, depending on the airline and the destination. Instead of going bust on Valentine's Day, use the miles to surprise your partner with a romantic vacation or to visit them on this special day.



Another great way is to get discounts for all airport services at any airport. You can get 10 percent off on any airport assistance services, so you and your partner can travel hassle free. Simply request the services you want here, and we will arrange for a comfortable air travel experience.



This airport assistance company also offers gift card, which is great if your partner is visiting you for Valentine's Day. He or she can redeem the gift card for any of the services and at 626 airports worldwide. You can get the gift card in three easy steps here and you can customize it with a heart-felt, personal message.



VIP Treatment: Airport Assistance also includes various VIP treatments to travel at the airport in style, comfort, stress free and like a celebrity. They include Airport Red Carpet, Airport Concierge, Airport Limo service, Airport Private transfer and VIP Lounge Access.



You can book it for a romantic getaway on Valentine's Day to make it a special experience. You can also get these services if your partner is visiting you on Valentine's Day. They can have a hassle-free time at the airport and enjoy the amenities at the VIP lounge, private transfer, and even pick up and drop with our limousine service.



This Valentine's Day, show you care and love your partner unconditionally. Plan a carefree air travel and enjoy the day.



Happy Valentine's Day.
---
---